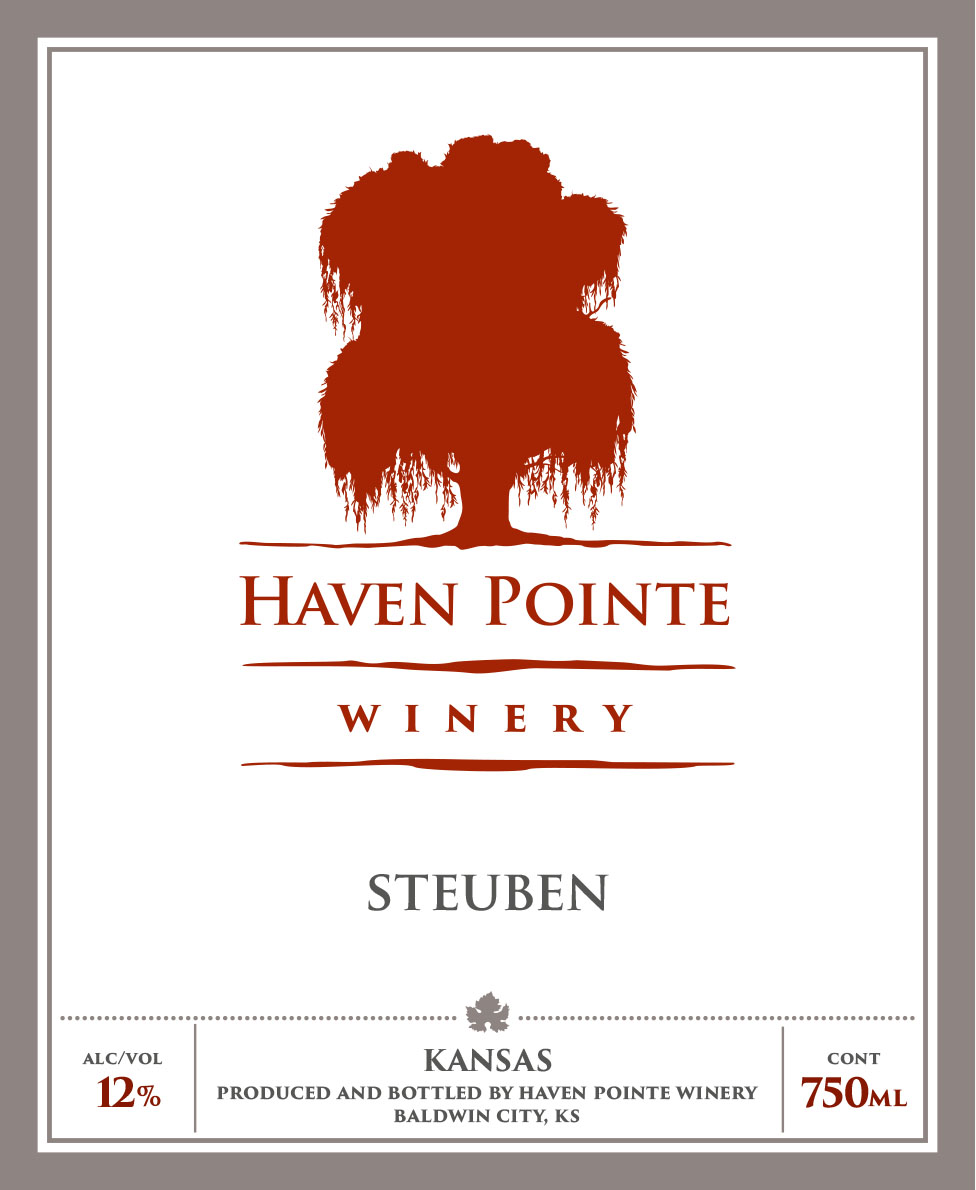 A sweet and spicy wine with honey accents, it is referred to by some as "Ambrosia". Steuben is an native American grape varietal and belongs to the same genus ("labrusca") of grape varietals as Concord, Niagara and Catawba.
Suggested food pairings include:
– appetizers
– chicken salad
– ham and turkey
– sushi / nagiri
You may contact Haven Pointe Winery if you would like to order wine and have it shipped to you out of state. Learn how to do so here.