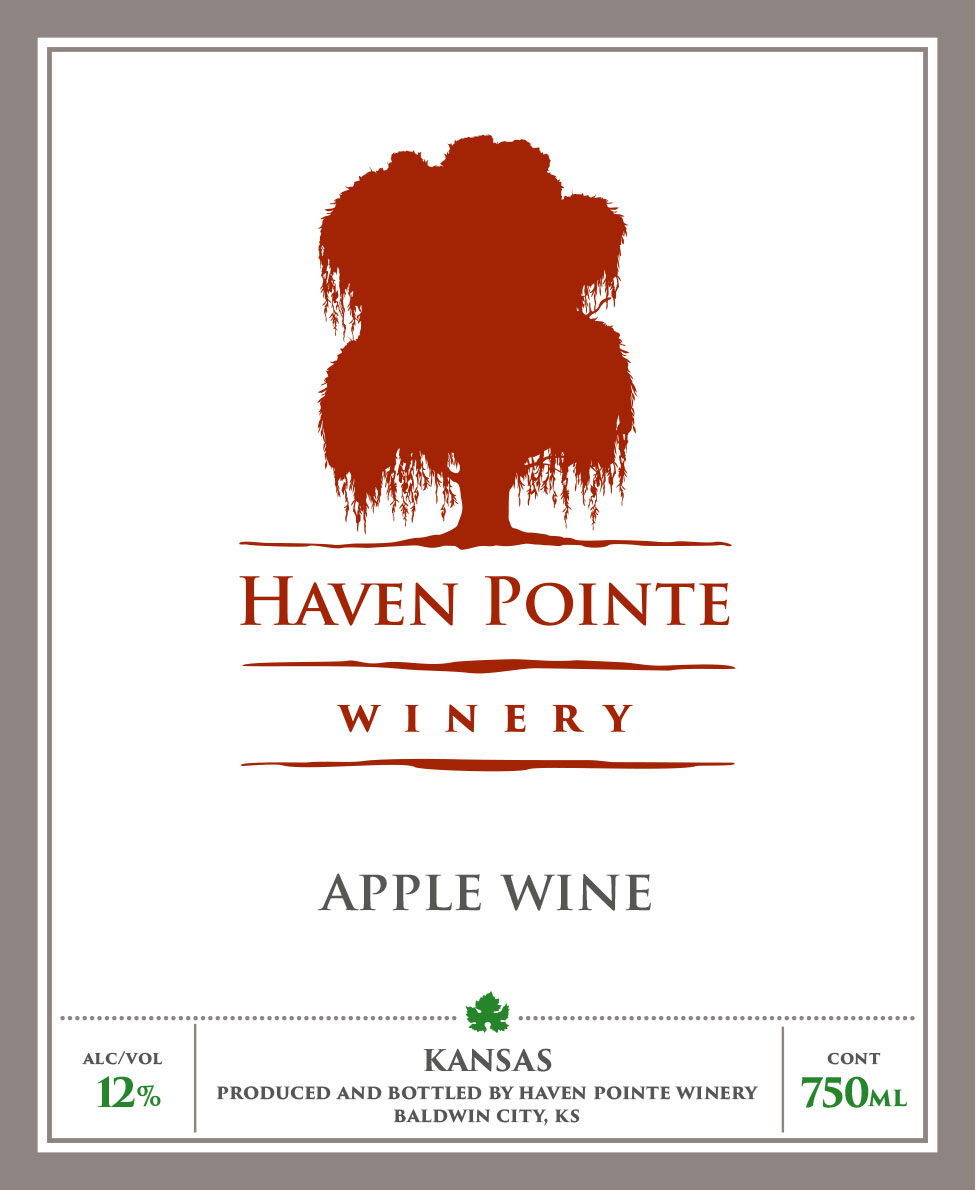 Bursting with flavor from apples grown in the Kaw Valley, this crisp dry wine is the perfect companion for that favorite sit-down pork dinner!
Suggested food pairings include:
– full-bodied cheeses
– pork roasts and chops
– baked ham
– quiches
– mild curries
– salads
You may contact Haven Pointe Winery if you would like to order wine and have it shipped to you out of state. Learn how to do so here.