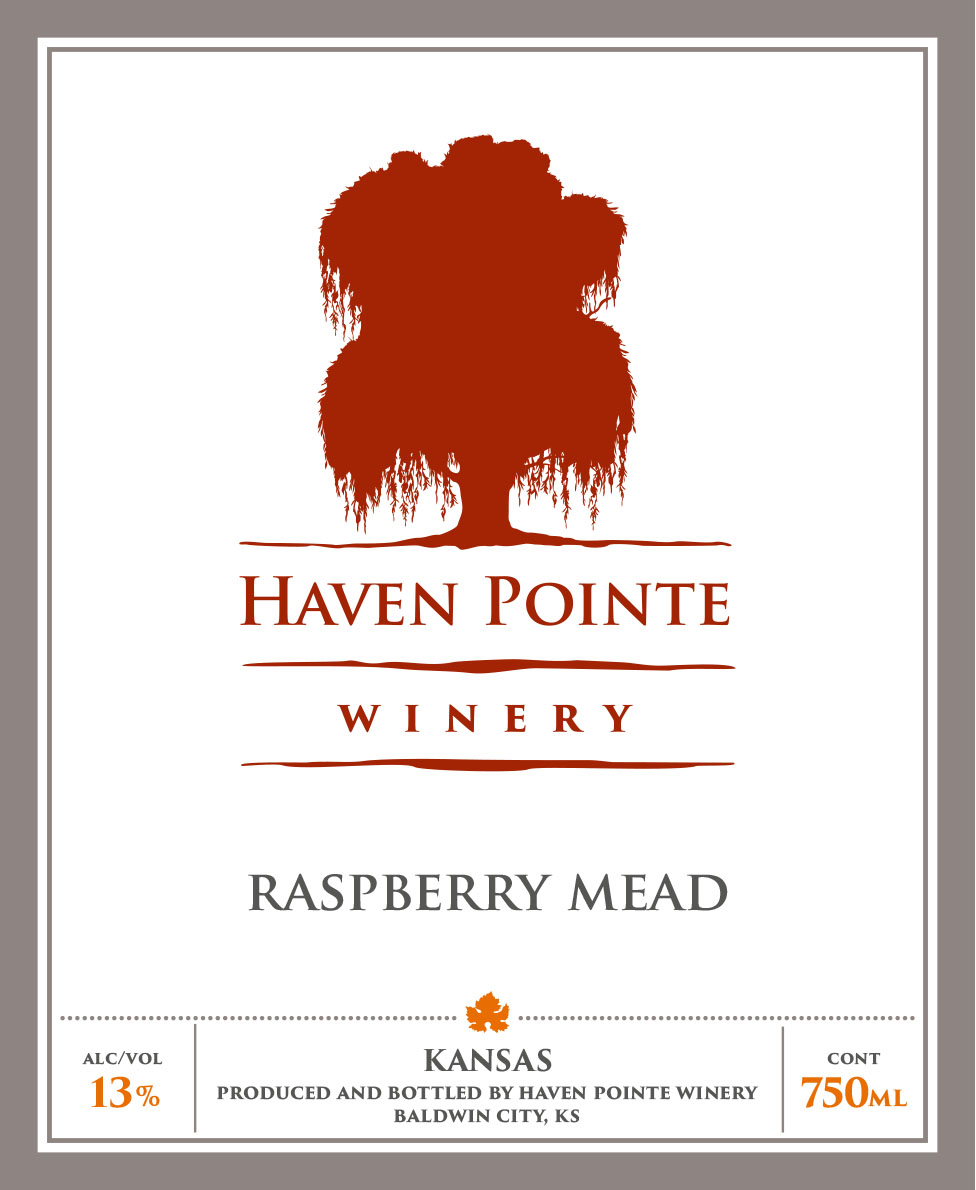 Fruit fields in a glass! Rich, sweet Kansas clover honey flavors accented by lush red raspberries. Made for the shade on that Kansas hot summer day!
Suggested food pairings include:
– full-bodied cheeses
– salads
– spicy Asian and fusion dishes
– chocolates
You may contact Haven Pointe Winery if you would like to order wine and have it shipped to you out of state. Learn how to do so here.